Rare Collective and Vintage Pictures of:

Doc's Grandson: The Infamous 'Tommy-Gun Russ' Dingley and 'Pistola-Packen Laura'
on the run in Minneapolis MN.

(Circa 1932)
Colored Glass slide plates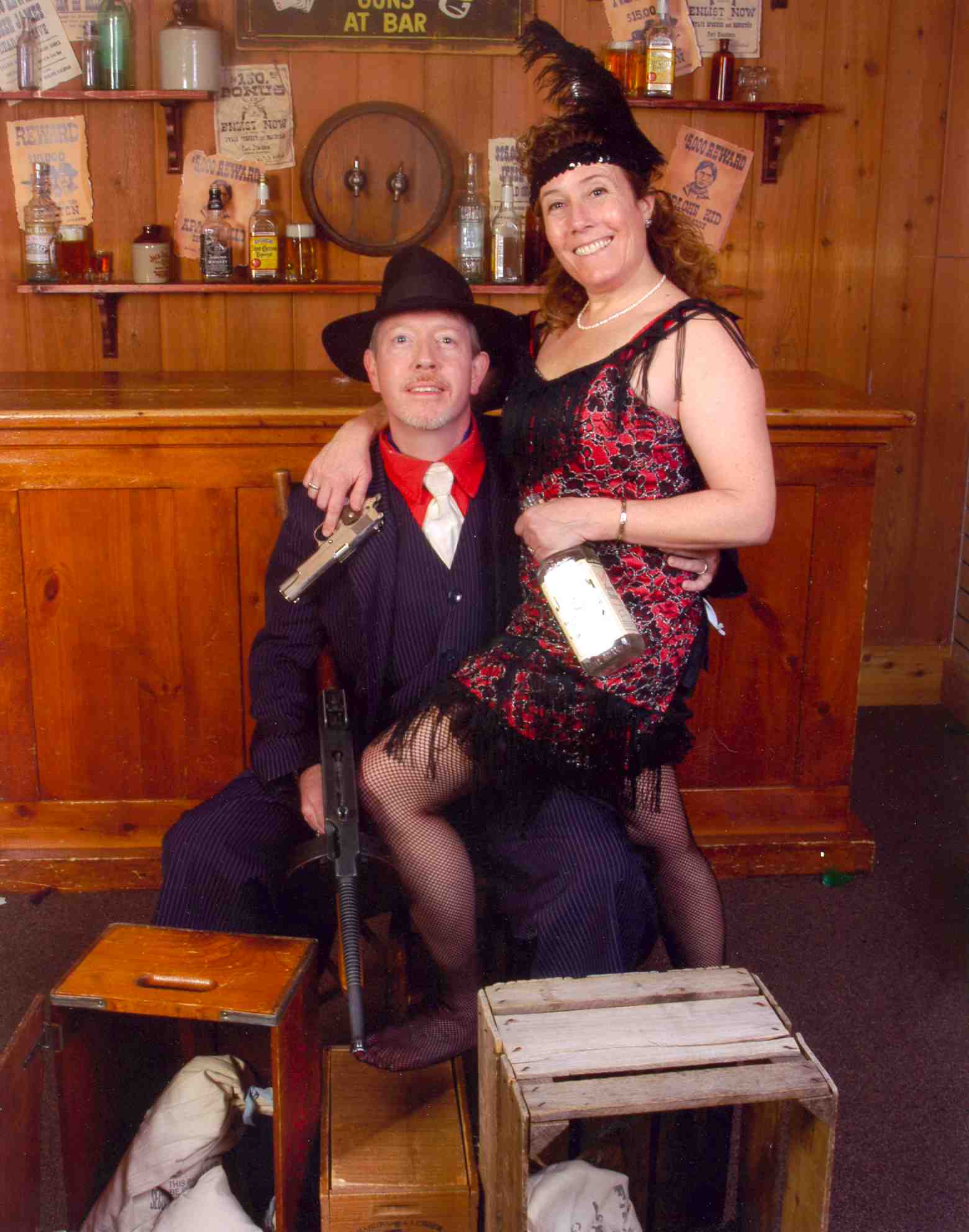 Comments:

All we know of 'Tommy Gun' Russ and 'Pistola Packen' Laura at this point is that they lived a rather fast and furious life. Rumored to be connected (to what we do not know) but they were believed to be compared to that of somewhere between Charles 'Lucky' Luciano, Bonnie & Clyde, and Al Capone, with a little Robin Hood thrown in between (but we'll leave that one up to you to decipher - checkout the $Money-Bags$ in the crates of the picture above).







Use the controls in the player to Mute/Stop/Play/Adjust Volume
etc. Click the speaker in the player to mute the sound!
♪ To turn off the music at any time hit the stop/play button on the media player window above, hit the stop/play button again to resume the music or refresh (or reload) the page. If you are not hearing the music check your volume level, else try clicking on the song title above to launch your favorite media song player. ♫
They were well liked by some with their generosity, and admonished by others. Alleged to have friends and relatives abroad (ties to the well-known Figliomeni Family) as well as friends and acquaintances in several renowned countries abroad. Able to speak at least 3-4 languages, it's been rumored they traveled feverishly around the country and overseas as well in their time.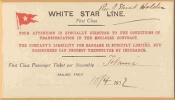 If you have heard of or seen any other pictures of Tommy Gun Russ, Pistola Laura, or their relatives please let us know
so we can add them to the collection.
---
*Update: Recently acquired photo's submitted by one of our readers (2008) !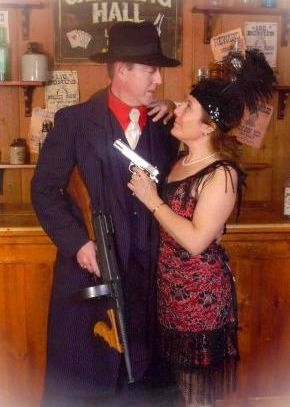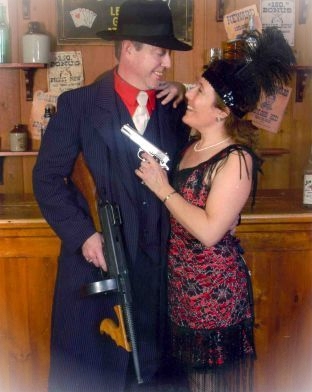 submitted by relatives of Adeline F. Harper
Owner and Proprietor of a Minneapolis Boarding House during that time period.
A Letter from one of Adeline F. Harpers children:

"They were very pleasant and generous people that we all remember (speaking of Russ and Laura). We of course did not know anything of there background or occupation at least during that time.

"You have to understand it was tough going during those days and a lot of people were doing what they had to and could to help each other out and get by. Somehow, it seems looking back they were just always willing to give and help out a little bit more than others."

"We didn't learn anything of their notorious past lives until much later, and then it didn't seem to matter much anymore when we thought of all the things that they did with and for folks. They never killed anyone (that we knew of or disserved it), scared them a little I suppose but never hurt anyone."

"Seems funny now to look back and see these old photo's, to think back on those times. I suppose at some point and time my mother obtained these photo's from them as a gift of some kind or humorous gesture. I venture to guess probably taken from the same time period or day of the picture you have on your site.

We and many others of that era/area have nothing but fond memories of those two.

Regards
M.F Harper
| | | |
| --- | --- | --- |
| | | |


As of 03-29-19 available in over 104-Languages
View this page in:


Copyright! Terms of use & Privacy Policy
Webspace created by Doc Dingley an R&D Enterprises Production
webmaster@docdingley.com


- Print this page


Go to Doc Dingley's Home Page
Go to
Doc's MAIN Links Page now


Back a Page